I Just Learned What That Drawer Beneath Your Oven Is For And OMG
Hold on to your kitchen counters.
Ovens are wonderful things, because cookies.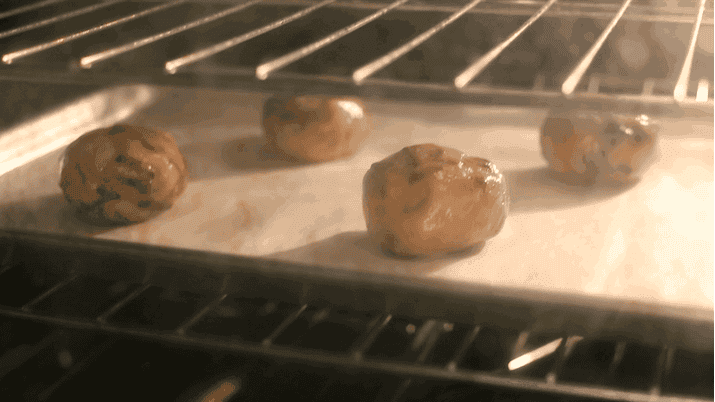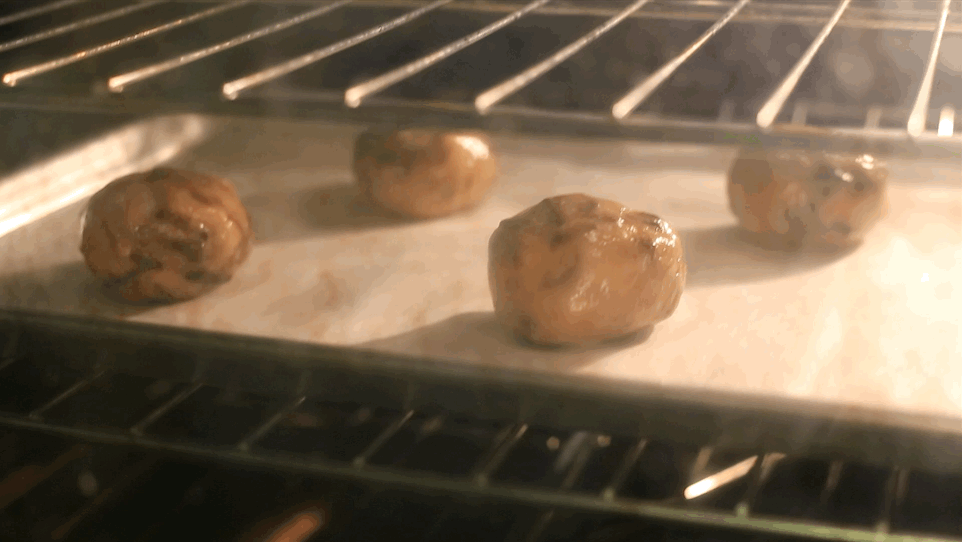 But did you know that the bottom drawer of your oven actually serves a purpose???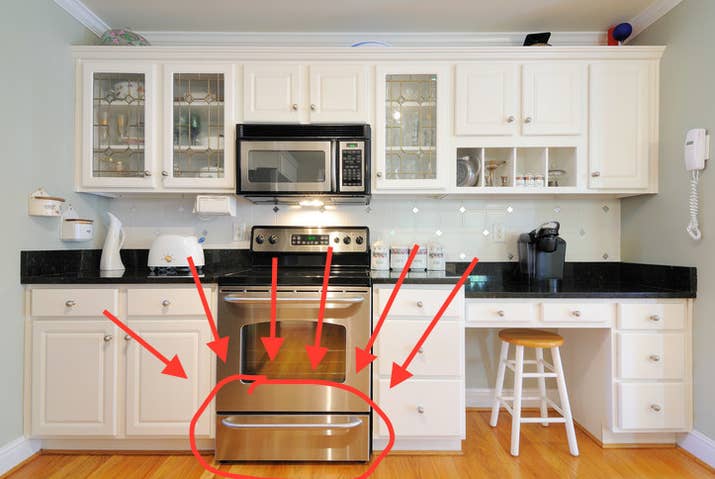 Yes, that drawer you probably use to store your baking sheets and pans.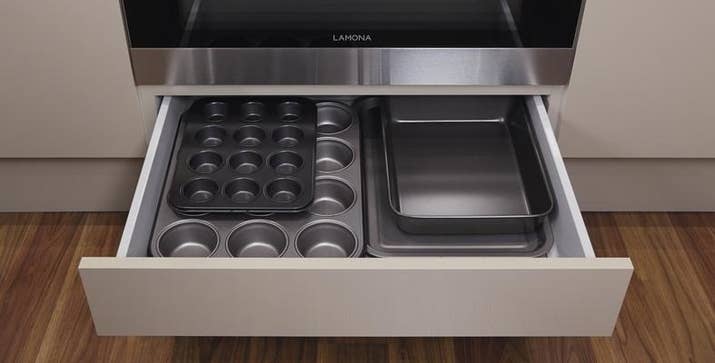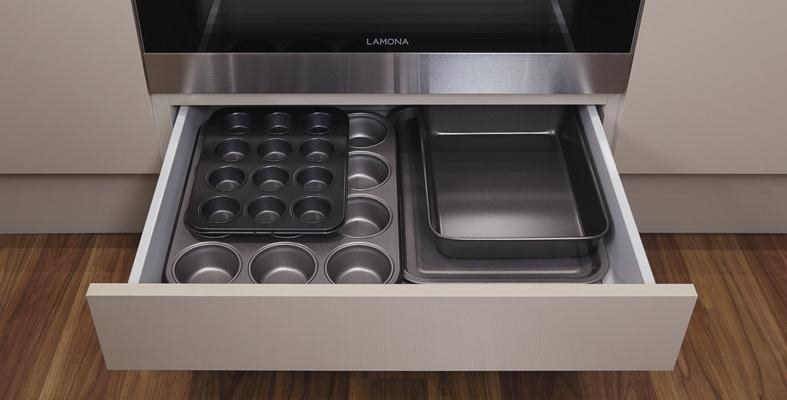 BEHOLD: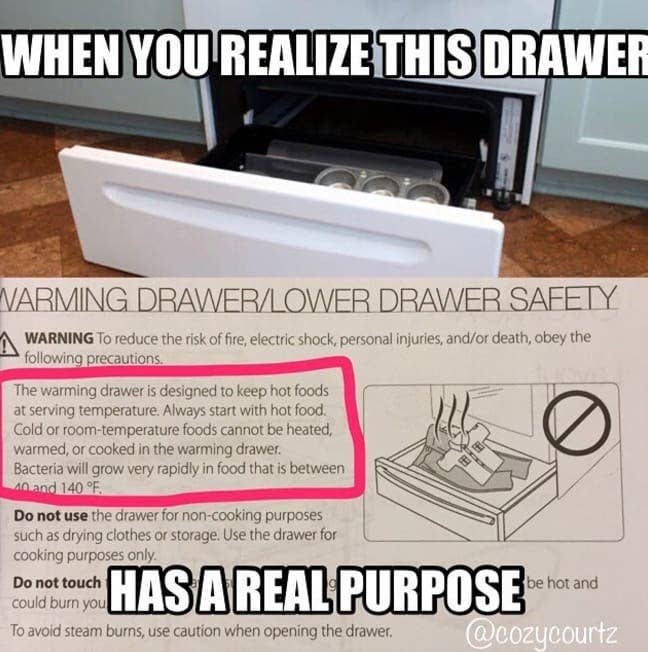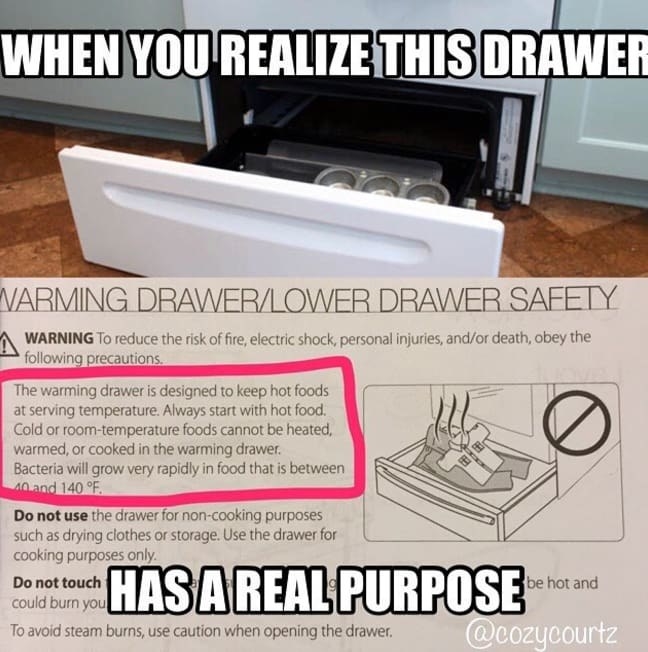 Yup, some ovens use that space as a "warming drawer" that keeps your food nice and hot until you're ready to eat or serve it.